We live as disciples of King Jesus to make the magnificent truth, beauty, and goodness of Jesus and His Gospel known to our children from Nursery-age through 5th grade so that God would be glorified in Chattanooga and to the ends of the earth and so that lives would be transformed by His great power.
The children's ministry is located in the children's wing with the oldest Nursery children and Preschool together in one hallway, and the Elementary on two floors above the main Nursery. The High School and Middle School rooms are located in our Student Center across McCallie Avenue. Admittedly, our church building can seem like a maze to find your way around, especially if you are a newcomer, but signs mark the various places in Nursery, Children's Ministry, and Youth Ministry.
Interested in serving in the kids' ministry?
Whether it's volunteering in the nursery, with the Pre-K-Kindergarten classes, or with the primary and junior ministry, there is a place for you to serve.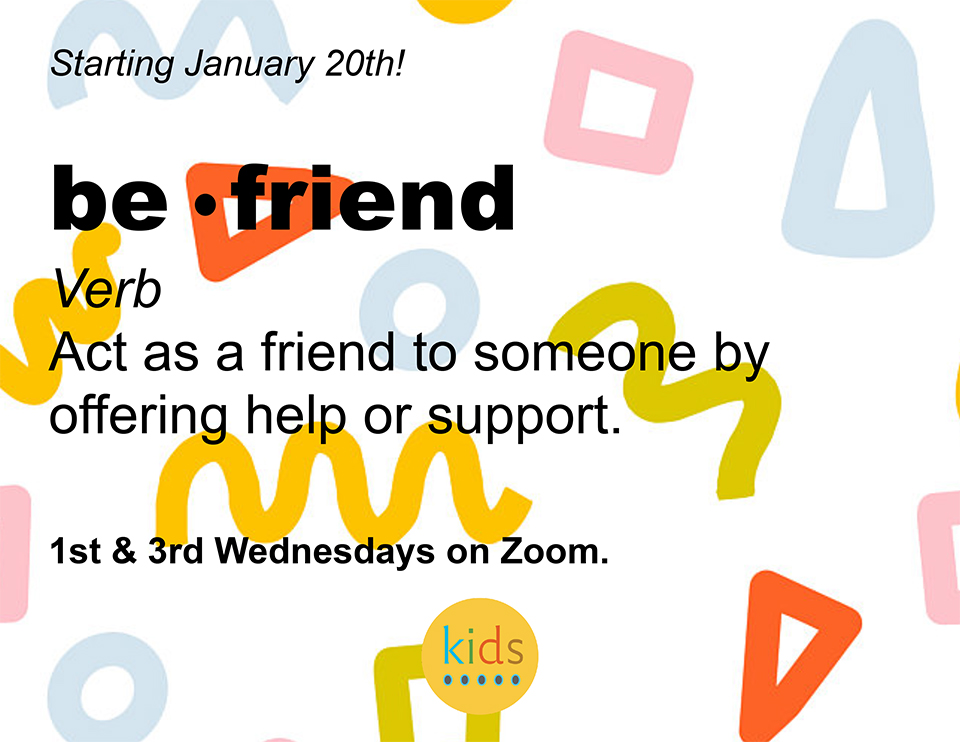 Midweek Zooms start back on Wednesday, January 20th!


We will begin meeting via Zoom on the 1st and 3rd Wednesdays of each month, through April, 6pm-6:30pm (PreK-K kids), and 6:30pm-7pm (1st-5th graders).


We are launching into a special semester-long focus on friendship, called "Befriend". We desire to help our children learn the virtues of Christian friendship and encourage friendship among one another.


In a season that's proving a real challenge to this, we pray for new and continued friendships among children at 1st Pres.


Contact Misha at misha@1stpresbyterian.com for more info.