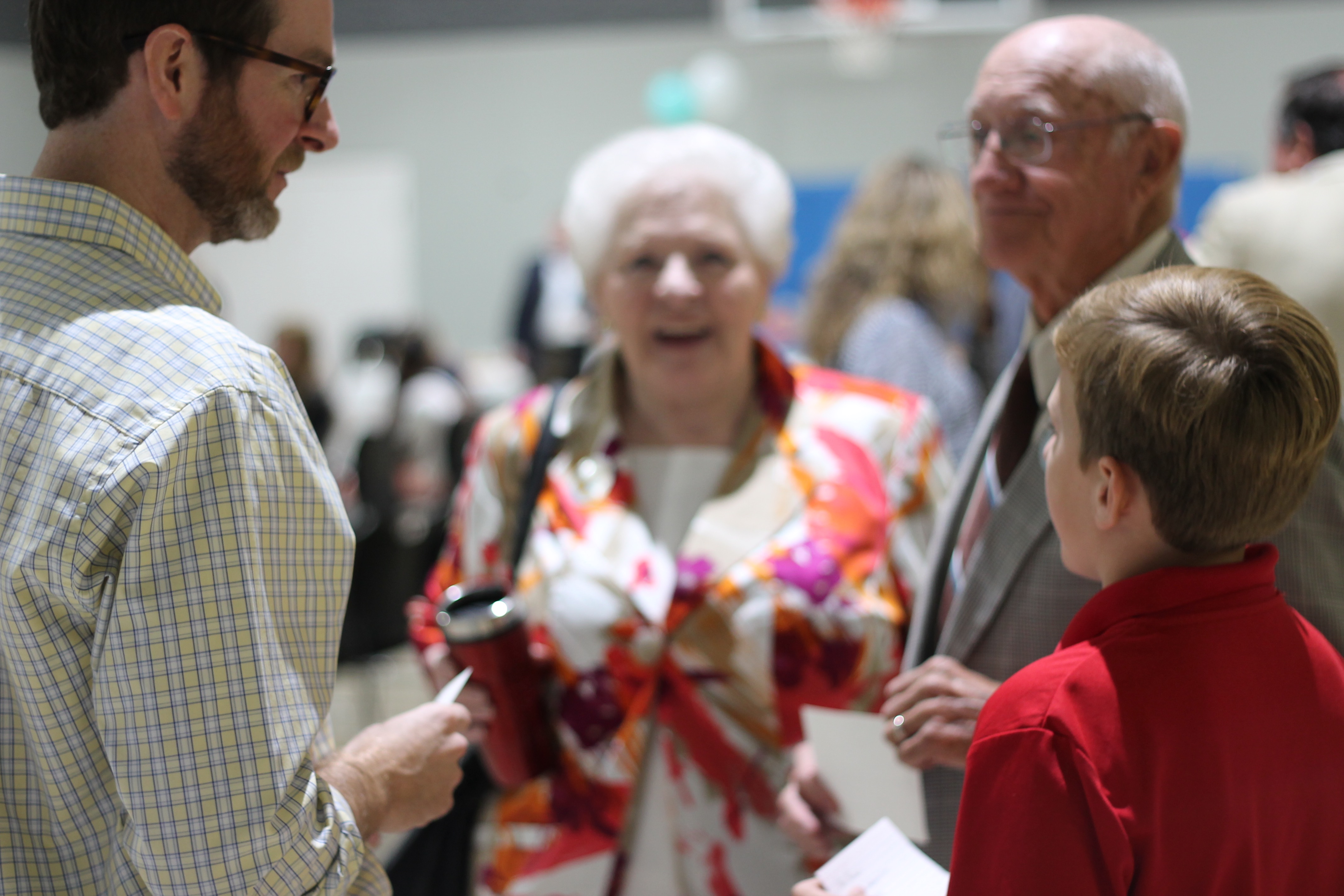 Flower Ministry
The floral arrangments in the Sanctuary each Sunday during worship services are generously donated by our members. After the 10:55 service, volunteers take the flowers apart and arrange them into smaller bouquets for those in the hospital, nursing homes, etc. Volunteers are needed to donate, arrange, and deliver flowers in a particular part of town they live in. A volunteer is also needed to work as the schedule assistant by contacting small groups, Bible studies, and Sunday school classes to help with the arranging and delivery of flowers.
interested in the flower ministry? volunteer here
Widows/Widowers Ministry
The widows and widowers outreach team seeks to serve our church community by periodically planning luncheons and outings for our widowed members. The ministry also sends cards and makes phone calls of encouragement.
join the widows/widowers ministry
Daily Hospital/Sick/Bereaved Prayer List
A daily email list of anyone in the hospital, prayer requests, newly bereaved, new additions, and military associated with First Pres.
Alexian Communion Services
A monthly service to our members residing at Alexian Village, most of whom are on the Honor Roll and unable to regularly be in worship or receive communion. This service includes pastoral prayer time, proclamation, and instruction in God's Word and the presentation of the sacrament of the Lord's Supper. It occasionally includes some music. It was established with members in mind but is available to all who attend and the invitation to participate in the supper is made to all professing saints.
join the alexian communion team
E-Prayer List
Receive up-to-the-minute prayer requests from church members, their families, and friends, via email.
Card-E-Ology Ministry
This ministry makes free cards in several categories for 1st Pres ministries to use to encourage church members. We are dedicated to sending out God's Word in every card we make. Most cards go to the sick, hospitalized, and Honor Roll. Some of these cards also go to the Prison Ministry. We create cards and also repurpose donated cards. We make about 3,000 cards each year. We usually meet every Friday.
Become a part of the card-e-ology ministry
Cards Ministry
Volunteers are designated for a month take time to send notes and cards to members of the church Honor Roll/Honored Friends on their birthdays, to church members who are 85 or older on their birthdays, to families with new babies, to care-givers, to members of the church who are in the military, and "we remember" the first anniversary of death cards to families.
New Babies Ministry
Mary Haberkorn, Heather Ewalt, and Teresa North coordinate communication of a baby's birth throughout the church so that different ministries and church personnel can do their part in ministering and serving the baby and family. Pastors are asked to pray for the new baby and family from the pulpit. The TLC ministry is notified to deliver a meal to the family. The birth announcement is put on the video screens prior to worship services. The announcement is placed in the worship service bulletins. Women's ministry sends a baby Bible. The Flower Ministry sends an arrangement to the family. Church nursery personnel are given birth information.
Touching Lives for Christ (TLC)
Teresa North, C.C Edwards, and Ann Walldorf coordinate a large group of 1st Pres women that have volunteered to be called upon to deliver a meal to church members or friends who have been hospitalized, sick, had a baby, etc. The Chattanooga area is divided into 13 areas each of which has a team of volunteers. Each area has a coordinator who will call one of their area team members to deliver the needed meal (or sometimes the coordinator will deliver the meal). Each area team has 6-10 volunteers (about 80 total) so some volunteers are rarely called. (Note: TLC does not serve as meal trains which are usually made up of friends, a Sunday School class or Bible study group who will deliver a series of meals.)