Are you a college student from UTC, covenant college, Chattanooga state, or another local college looking for a church home while you are away from your home? Join us at 1st Presbyterian's college ministry!
Check out RUF at UTC!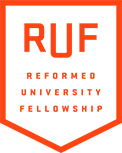 1st Pres and our denomination, the PCA, provide a college ministry at the University of Tennessee Chattanooga called Reformed University Fellowship (RUF). More than just a ministry on the university campus, RUF seeks to be a ministry for the university. It strives to serve in this unique stage of a student's life in the world they live in, exploring together how the Lordship of Christ informs every area of life. The RUF pastor at UTC is John Mark Scruggs.